NOTE: Board design, pictures, drawings, a body board with handles attached, copyright beginning in 1980s by William Dandurand, all rights reserved.
This Surf ski is an advanced model that has a fast surfboard design, lighter with a flatter bottom . This new jet ski will be able to ride the surf, and can be made in many different models, gas or electric powered and different sizes with different size engines. It has a fast surfboard design that is much lighter and has a much flatter bottom. It will do much more than a large outdated jet ski. The surf jet ski will be able to ride the waves and go thru smaller rivers than a big jet ski. It can be made as a electric or gas powered and in different sizes and models. This new Surf ski is perfect for lifeguard rescue. One lifeguard can easily move this new Jet ski into the surf. We also have a model with loop handles added to back to help assist in picking up riders.
Advanced Kneeboard, Soft Model
(inflatable or polyurethane)
The Bike Grip Board inflatable Kneeboard is a new patent design with the fun of the classic kneeboard in an inflatable.

Advanced Kneeboard, Hard Model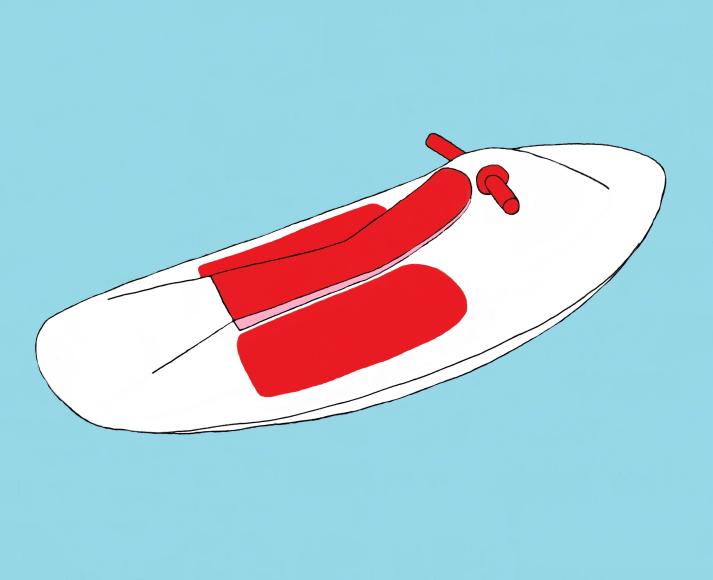 This new Advanced Kneeboard can be made as a hard composite model that has two bmx in a Handlebar system built into the front of the Board and two soft Knee pads and a low seat. The rider uses fins and paddles to catch the wave and can Kneel on two soft knee pads or squat knee on a low seat while holding two bmx type grips to better control the board thru the surf.This hard version comes in all sizes and could be used for Tow in Big waves.
Lightweight Personal Watercraft
A lightweight board for easier transport and use.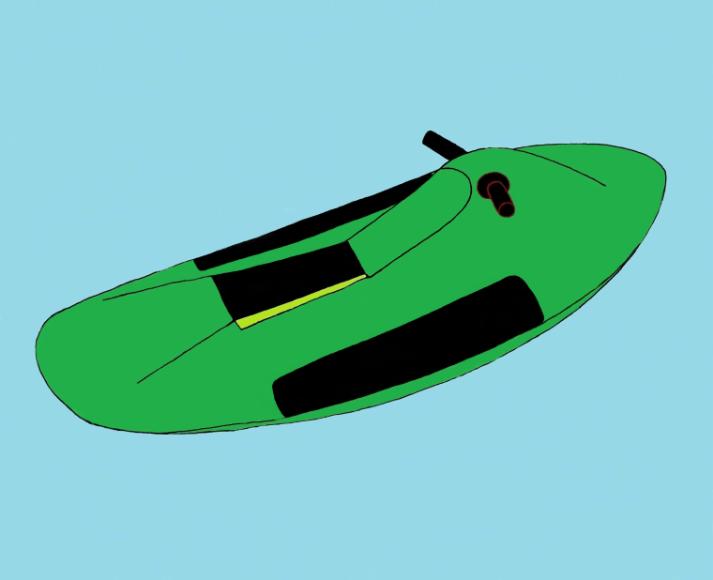 The bike grip wave runner is a smaller, lightweight water craft that has a fast surfboard design with a lower center of gravity. The rider sits lower, on this fun new board, which enables him/her to get into the wave and in the tube. This new wave runner can also go on any lake, river or rapids due to the fact that the craft has a shallow draft. It can be made as a gas or electric model and many sizes, It can be quickly deployed as a perfect addition for any lifeguard to use at the beach or the lake.
Hydrofoil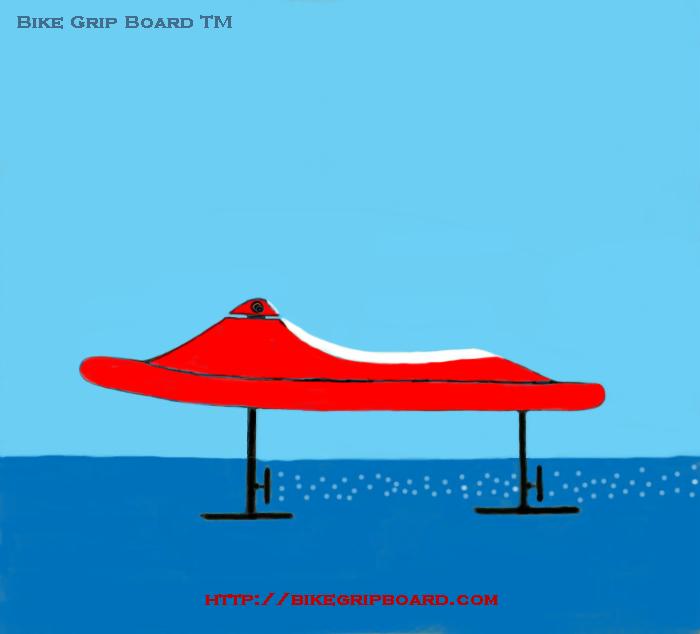 If speed is what your looking for you will find it with our Hydrofoil Bike Grip Board.
Longboard Hovercraft Surfboard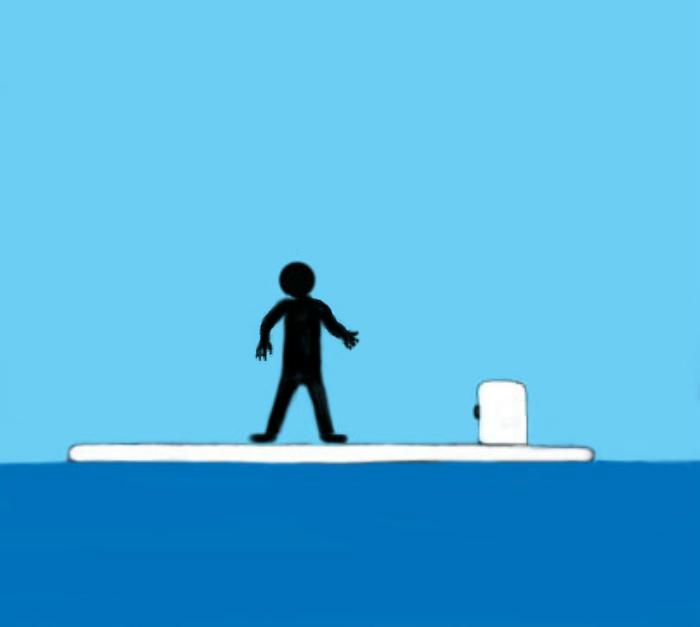 Handheld Throttle: Rider Leans to Turn
Longboard Hovercraft Surfboard Top View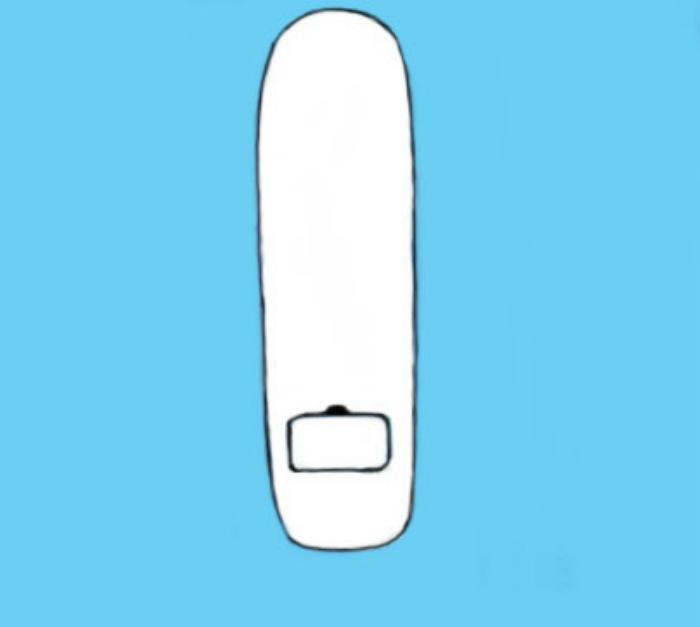 Personal Hovercraft - Side View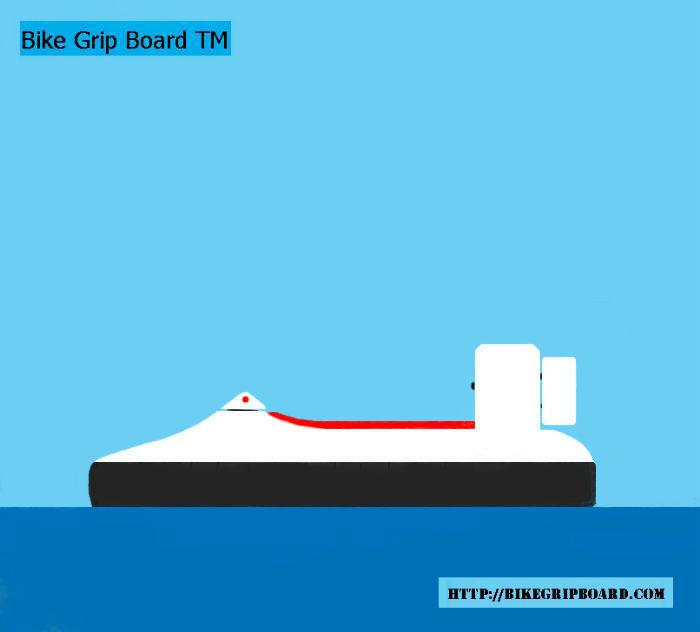 Personal Hovercraft - Side View with Rider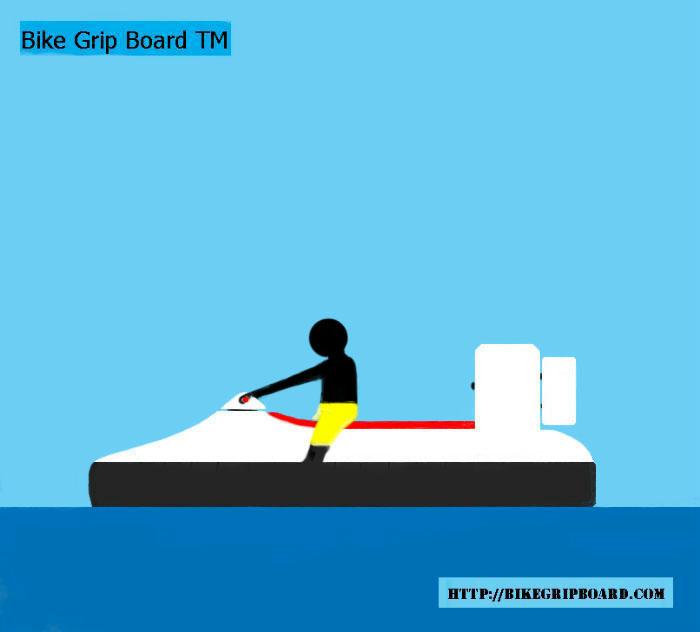 Personal Hovercraft Deluxe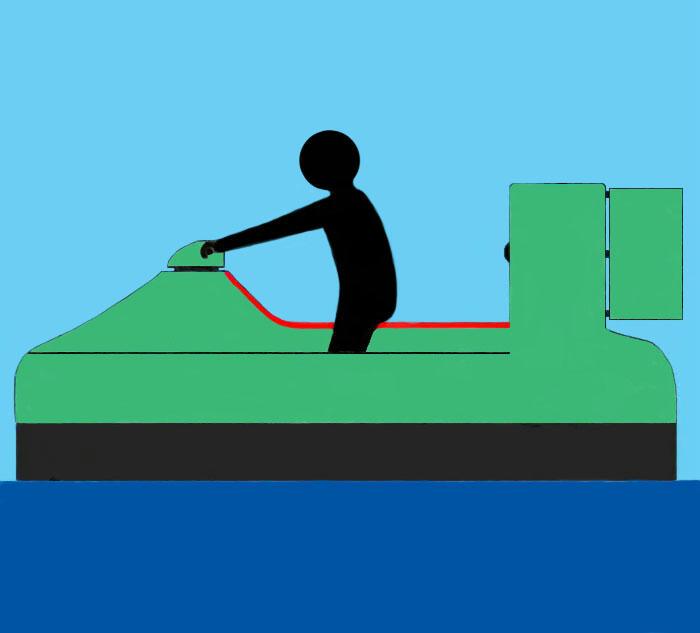 Green

Personal Hovercraft Deluxe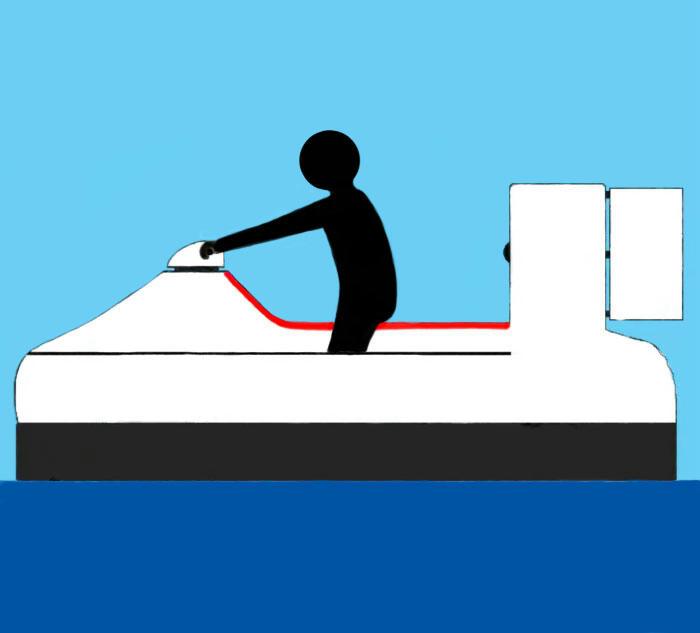 White

Hovercraft-Side View with 2 Riders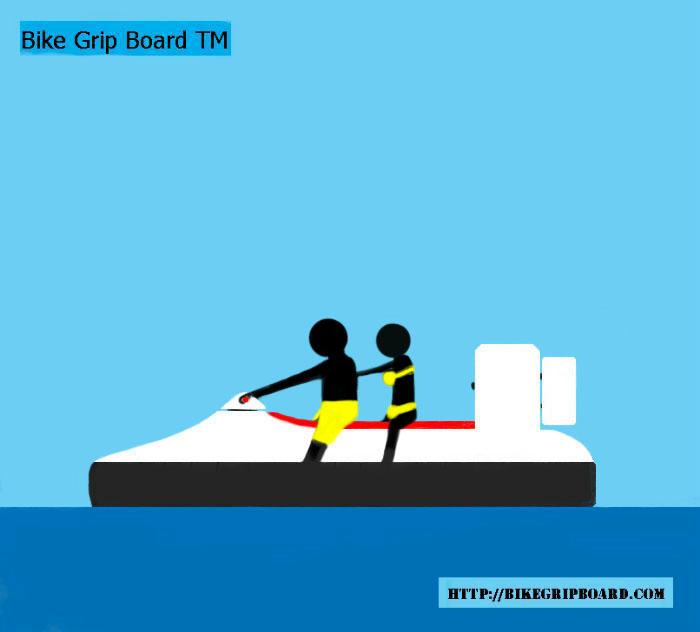 Inflatable Towable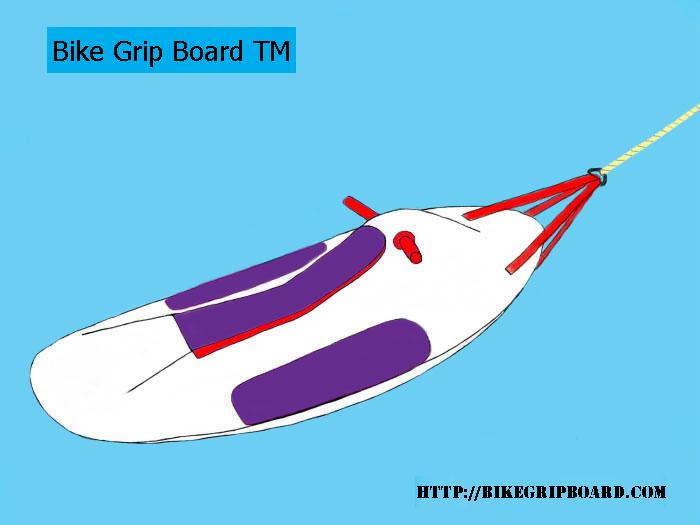 This new inflatable towable kneeboard is made of strong rubber and canvas material layered together and reinforced. It has 4 strong straps which connect the board to the tow rope. This prevents the material from stretching when being towed. The rider squat knees on a low seat while holding the grips providing better control while being towed. This allows the rider to do controlled leans and body shifts making it more fun to ride. This new Bike Grip Board towable is a breakthru in the way we ride inflatable towables. Most inflatable towables leave the rider with no control as he or she is whipped around behind the towing watercraft.
Inflatable Towable Kneeboard/Bodyboard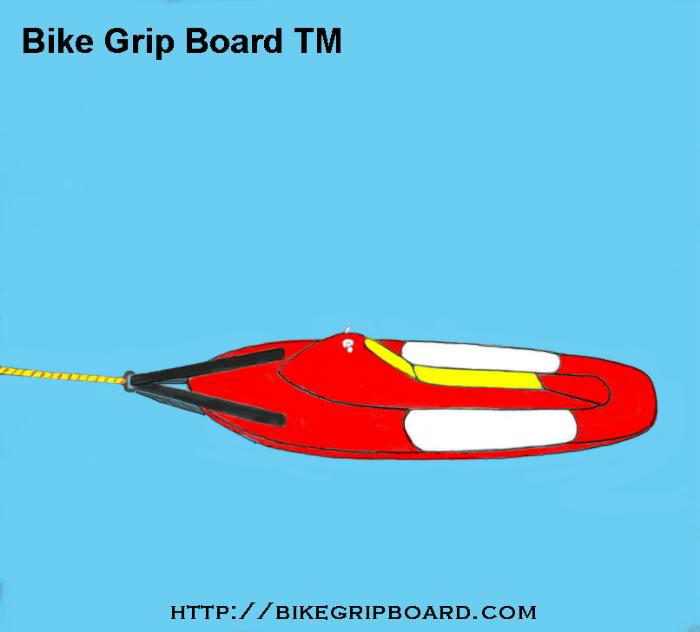 The Bike Grip Inflatable Towable kneeboard/bodyboard is a Towable Kneeboard with a padded knee area that has a handlebar that gives the rider more control. This towable enables the rider to rise up on their knees as they ride. This allows the rider to maneuver the towable behind the boat. It also comes as a soft inflatable kneeboard.
Hard Towable Kneeboard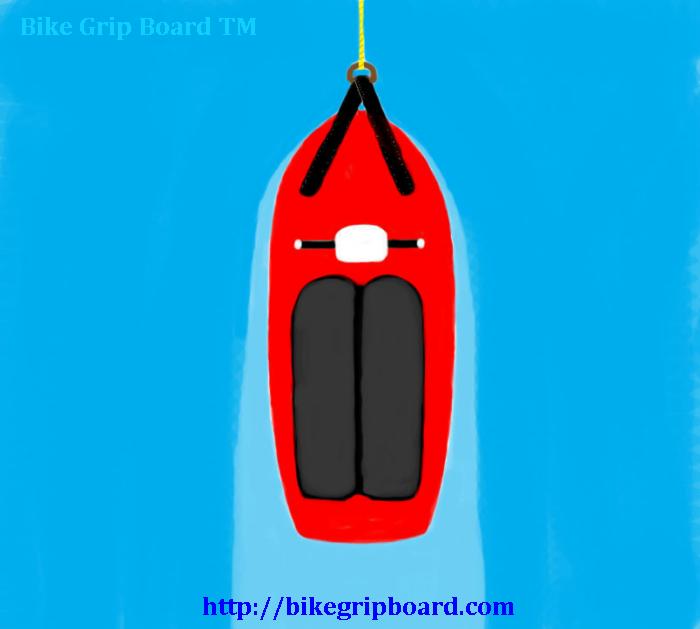 The Bike Grip Hard Towable kneeboard takes the classic design of the kneeboard and turns it into a towable. This allows the rider to maneuver without holding on to a rope. It has a padded knee area a handlebar that gives the rider more control. This towable enables the rider to rise up on their knees as they ride the towable behind the towing watercraft.
Jet Powered Kneeboard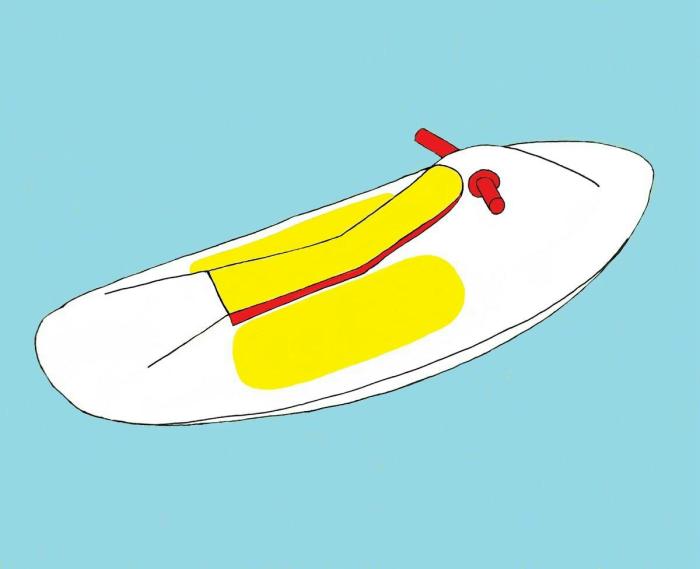 This new jet powered kneeboard is an all new type of watercraft. It has a real handlebar and throttle that will enable the rider to ride the waves as well as enjoy riding on any lake or river. This kneeboardThis new water craft is 6-7 feet in long, 28 inches wide and 6-8 inches thick. It can also come in different sizes and designs with the Bike Grip Board, patented handle bar system. It is made of strong durable plastic with a soft polyurethane top.
Hydrofoil
The Hydrofoil Bike Grip Board is a new fun way to discover the oceans, lakes, rivers and waterways.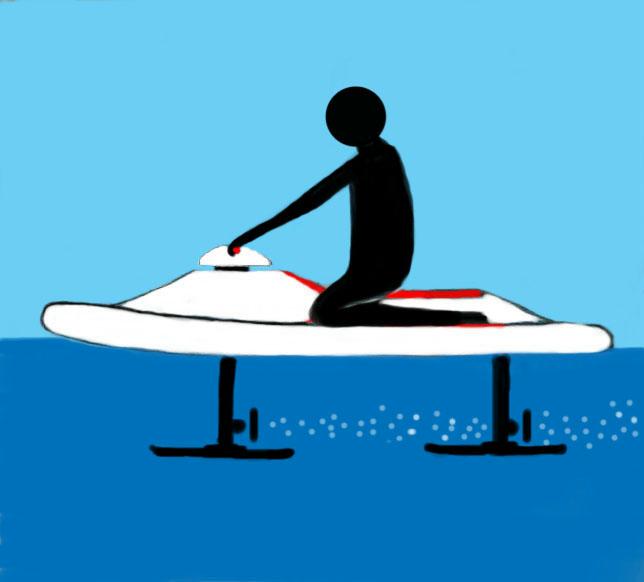 Electric jet powered Bodyboard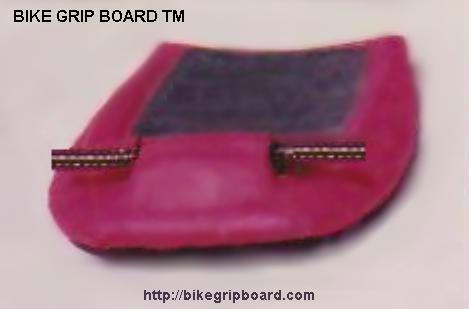 This board has a durable plastic exterior and a soft polyurethane top for the rider to lay on. A handlebar and throttle give rider full control of the speed and manueverability of the water craft. This craft can be made in several sizes ranging from four feet to six feet in length and is twenty to twenty six inches in width and six to eight inches thick. The craft has a electric motor and jet system and rechargeable batteries.
Hand Crafting, Manufacturing, Research and Development
The orginal Bike Grip Board is hand crafted with a plastic bottom that has the goose neck with a mound, Main Unit, for the handlebar system. I shape the major component of the board from a foam blank and place the plastic bottom with Main Unit onto the bottom and through the prepared opening. I slide the handle bar system, which includes the bike grips, thru a hole in the Main Unit. The handlebar system includes the bike grips which are soft padded grips and a handle bar that can flex proportionately to the needs of each particular model. I then put the foam cap onto the board that covers the top of the handlebar system. All or part of this process can be done with an assembly line type manufacturing process and/or an Injection Molded manufacturing process.